Zeiss — Lens Test Drive
2014
There are millions of amateur photographers in the world. And there are millions of lenses, with lots of complicated information about them. Wouldn't it be great, if one could simply see what a lens does? But how to make the performance of ZEISS lenses visible – also without a camera?
The Case Film ︎
︎ Concept
The first digital test drive for analog lenses. From setting up the manual focus to changing the aperture. Animations and side-by-side-demonstrations make features and benefits USPs visible.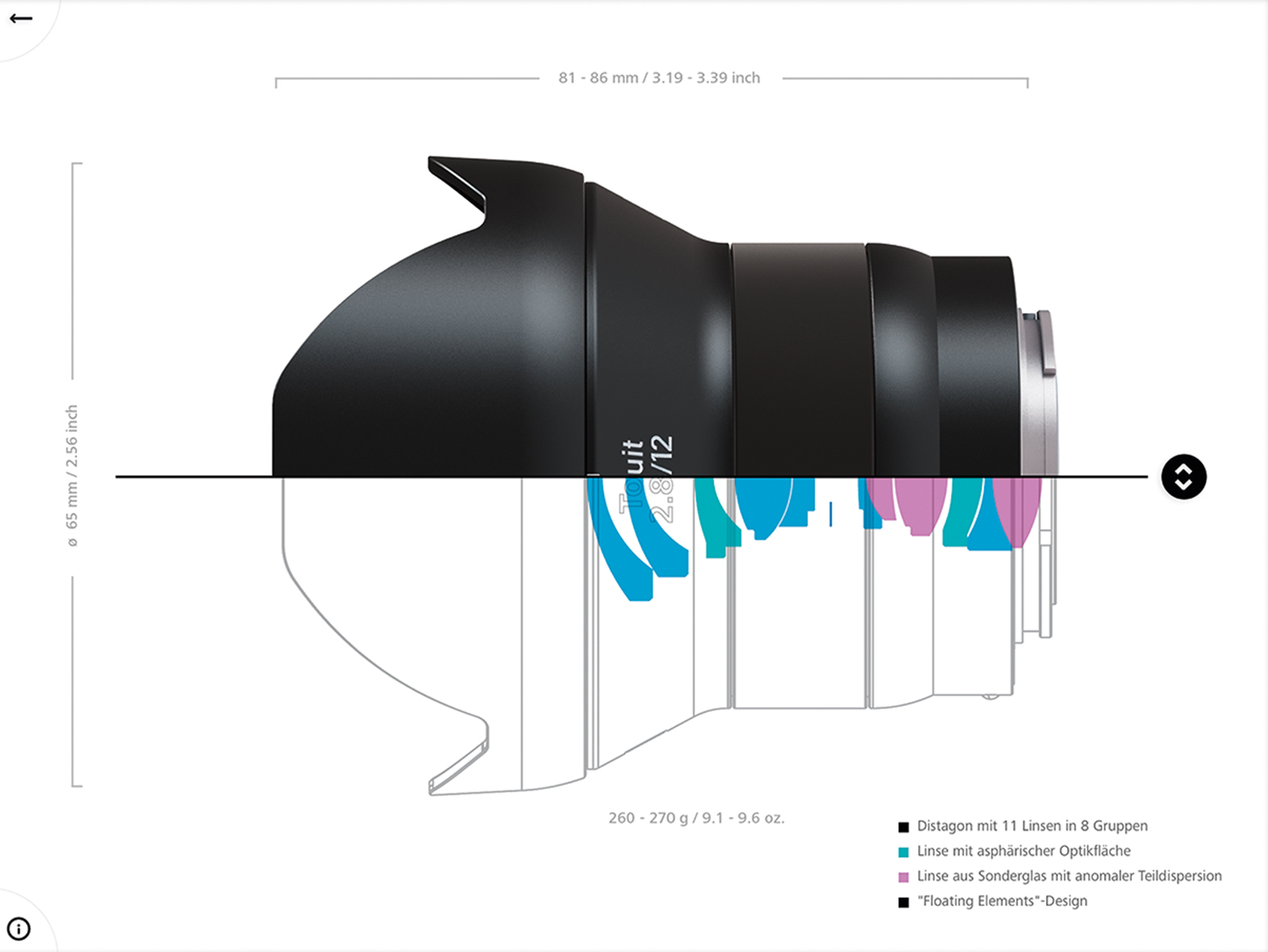 ︎ Result

The App contains over 12,000 photos taken by ZEISS owners – straight from the ZEISS flickr community and arranged by lens and genre. As real proof.